Powerful

Tools to Automate Complex Commissions
Intuitive, powerful, flexible commission software that makes managing sales compensation a breeze.
Sales Compensation Gold Medalist 2022
Sales Compensation Gold Medalist 2023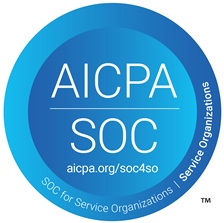 What Makes Core Different?
Our best-in-class rules engine and auditing capability delivers an affordable solution to automate all your commission management tasks.
Intuitive Rule Building
Automated Auditing
Transparent Reporting
Scalable Pricing
01
Demo
Learn how Core will automate your incentive plans; view payment output examples, auditing tools, and performance metrics.
02
Quick Start
Start with Core's low-cost proof of concept program. Challenge us to build your most complex rules using your actual data before deciding to subscribe.
03
Subscription
After your Quick Start, choose from Launch, Enterprise, or Managed Services subscription options, depending on level of support and features needed.
Reports, Dashboards & Analytics
Unmatched Customer Support
Receive dedicated support when you sign up for an Enterprise or Managed Services subscription.
Submit trouble tickets to our rapid-response team based in the U.S.
Unlock special discounted support programs for ramp-up to production.
Access a rich customer knowledge base with training videos and frequently asked questions.
Manage sales commission disputes, concerns, and questions using our Dispute Management functionality.
Respond to or assign submissions to management for review.
Offer employees a transparent view of the status of their dispute.
Cut out the paperwork and additional time needed to track disputes.
Give employees a platform for commission-related questions.
Power your data management with our dynamic data tools.
Group sales transactions by a single salesperson or by team.
Bulk edit multiple records in seconds.
Export transaction data and payment information in multiple formats.
View sales data for a single product or service over any time frame.
Seamlessly integrate Core with virtually any application or database.
Connect your systems via API, web connection, or SFTP transfers to automate data loading.
Integrate with any upstream or downstream application or data source.
Trigger data loading automatically at preset times or on demand.
Access multiple tools for common data management tasks.
Reports, Dashboards & Analytics
Easily customize commission reports, dashboards, and analytics with intuitive drag-and-drop designers.
Choose from pre-built reports and dashboards in our library.
Incorporate metrics and stats from any level of commission data.
Instantly publish reports, allowing reps to see individualized pay statements in the Core Portal.
Secure data by restricting data output with role-based security tools.
Specialized calculation engines for common commission management tasks that are quickly customized to your exact requirements. 
Use our RuleBots technology, which is the ideal combination of specific commission functions and rapid customization.
Link bots together to quickly and easily build a complex commission plan.
Instantly see how each bot performs individual plan steps by using the audit mode.
Implement RuleBots-driven plans to calculate quota attainment, assign reps for split commissions, select rates from a table, merge records, and much more.
Distribute pay and performance information through Core's web portal.
White-label the web portal with your company's name and logo.
Assign individualized logins to salespeople — restricted to their information.
Allow managers to easily review their team's performance.
Manage commission questions or concerns with customized submission forms.
Quick Start: Try Before You Buy!
Core's unique, low-cost ($500) proof of concept program lets you test some of your most complex rules using actual data before subscribing. The program includes:
10 hours of rules configuration.
System training from our team.
30-day trial after setup.
A low-cost pay-per-rule option, Launch delivers the full suite of complex rule features.
*Minimum of 10 payee. Pricing is monthly, billed annually in advance.
Easy setup with Core's drag-and-drop RuleBot technology.
Automated auditing to review any sales commission output and drill down to the details.
Dispute management module for standardized submission of sales questions and issues.
Payment and dashboard information published to the web in one click.
Volume discounts available.
Unlimited commission rules, dynamic integration options, and dedicated support.
*Minimum of 15 payees. Pricing is monthly, billed annually in advance.
Custom input forms and views.
Integration with any application or database.
Scheduled, automated processing and report generation.
Outsource commission management tasks to a Core Administrator for less than your internal costs.
*Minimum of 15 payees. Pricing is monthly, billed annually in advance
Includes Enterprise, plus:
Data management and auditing by Core experts.
Status updates for sales team members.
Commission cycles and audit results processed for you.
Reports and dashboards published to Core Portal.
"My agents and I love it. Customer service is awesome. This is great software and I would recommend it to anyone."
Paragon Dealer Services

"Kirt and his team are great to work with and I feel they are a part of our team. I can't imagine doing this job without them!"
Western Resources Title

"The software gets the job done and is reliable… I also found it surprising that the implementation process was much shorter than originally conceived."
8020 Consulting
Frequently Asked Questions
What does Core Commissions do?
Core Commissions provides an affordable sales commission software that handles even the most complex commission structures and rules. Core's comprehensive incentives management solution can integrate seamlessly with your existing systems, fully automate your sales commission process, generate reports and analytics with the click of a button, reduce the commission administrator's workload by up to 85%, and eliminate errors. Our team of experienced and supportive implementers works directly with companies to give them the foundation they need to run the Core system. With a variety of solutions to choose from, sales organizations of all sizes can select the right fit for their needs with Core. Our website is mobile optimized so no mobile app needed.
My company's commission, bonus, and incentive compensation plans are complex. Can Core Commissions handle that?
Our proprietary RuleBots method breaks down even the most complex sales commission rules into individual, manageable steps that are then integrated into a single process. This approach, unique to Core, gives anyone, including administrators without a lot of technical experience, the power to build and manage complex rules without the need for custom programming.
Can Core track overrides, tiered rates, graduated commissions, and other commission variables?
Yes. All aspects of incentive management are supported in the Core application, including:
Hierarchy overrides
Splits
Team pools
Accelerators
Bonuses
Chargebacks
Floors and ceilings
Ramped targets
Tiered rates
Core tracks and stores data associating people, organizations, and activity according to any number of fields and configurations, customized for the unique business.
How often can Core run commission cycles?
As often as your business needs! Whether it's monthly, quarterly, annually, or another timeframe, Core can make it happen. The application accommodates an unlimited number of commission cycles and payment schedules. Any cycle period can be defined and tracked easily, and multiple cycles can be run concurrently.
Can I import my data directly from an Excel or CSV file?
Yes. Core comes standard with import and export capabilities in Excel or CSV file formats. The application also integrates with almost any upstream or downstream data source. Users have the ability to perform real-time record audits, allowing them to catch any errors during the import process so you never have to worry about bad data in the system.
What type of reporting capability does Core offer?
Our flexible web-based reporting module, custom report designer, interactive "drag & drop" analytics, and dashboard module offer easy options for building both individualized and executive commission reports that can be accessed by individual reps or executives as needed. A bulk email distribution engine allows you to send out multiple reports featuring individualized information with a single button click.
Can Core track commissions based on revenue or profit?
Our application has the ability to calculate commissions based on whatever factors you stipulate. Tell us what you need the application to do and we'll set it up with you.
Can Core help us with ASC 606 or any other type of compliance or reconciliation process?
Yes. The technology we offer through the Core application has the power to calculate and audit whatever data you need it to.
Does Core Commissions offer a mobile application?
Our website is mobile optimized so no mobile app needed.